Dopo avervi svelato i primi leoni assegnati durante questo Cannes Lions 2017, vogliamo passare in rassegna con voi tutti i Grand Prix di quest'anno, per scoprire insieme le migliori campagne creative secondo la giuria del prestigioso premio francese.
Divisi per categorie, al Palais sono stati annunciati centinaia di vincitori tra Grand Prix, Gold e Silver Lion. Ma non facciamo crescere ancora la suspense: ecco le agenzie e le campagne più creative dell'anno.
Health
Health & Wellness / Grand Prix a Meet Graham dell'agenzia Clemenger BBDO di Melbourne, come vi avevamo già annunciato nelle nostre previsioni sui favoriti.
Pharma /Grand Prix e Grand Prix For Good a Immunity Charm, la campagna creata per il Ministero della Salute pubblica afgano da McCann Worldgroup India.
Innovation
Innovation / Grand Prix a The Humanium Metal Initiative, IM Swedish Developmente Partner.
Creative Data / Grand Prix per Care Counts, di Whirlpool, DIGITASLBi.
Cyber
Cyber / Grand Prix assegnato a tre campagne diverse: Aland Index, Baltic Sea Project, la campagna ideata da RBC Communication per The Bank of Aland.
Ancora una volta a Meet Graham e infine Grand Prix anche per Did you mean MailChimp?, la campagna ideata da DROGA5 per MailChimp.
Glass Lions
Glass Lions / Grand Prix per Fearless Girl, un'altra delle campagne di cui i Ninja vi avevano già parlato quest'anno, da McCann New York.
Outdoor
Come vi avevamo già anticipato, per la categoria Outdoor, Media & Publications / Grand Prix a Twitter con una campagna sviluppata internamente.

Use of Ambient Outdoor / Grand Prix per Fearless Girl dell'agenzia McCann NY per State Street Global Advisors.
PR
PR / Grand Prix ancora una volta per Fearless Girl, mentre uno dei Gold Lion va a The Refugee Nation, la campagna ideata da Ogilvy New York.
Print & Publishing
Print & Publishing / Grand Prix a Burger King, premiato per la campagna firmata DAVID.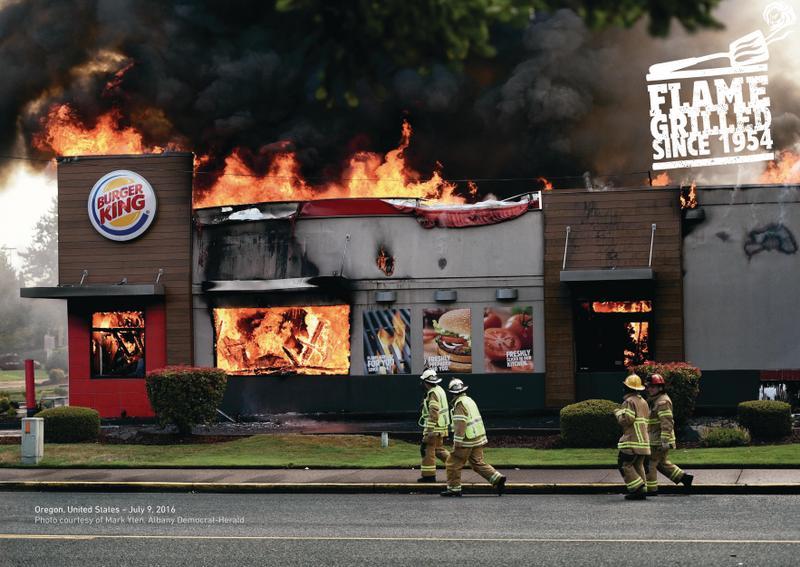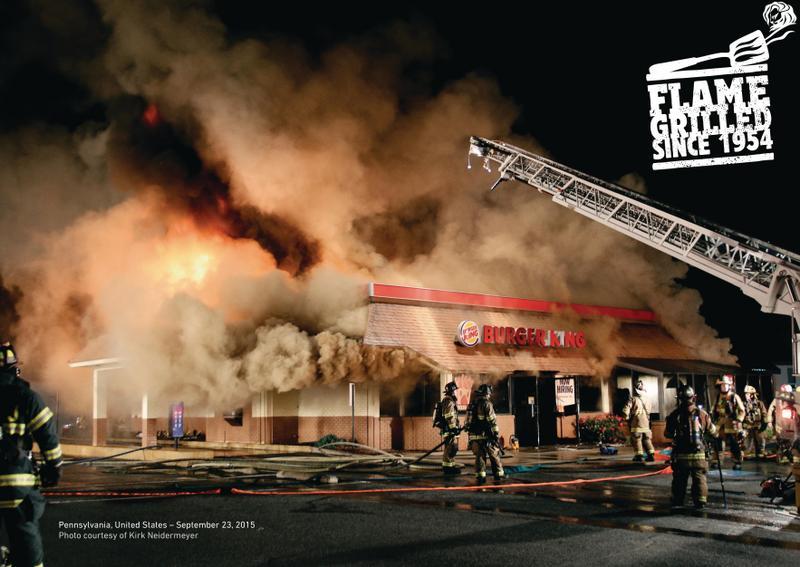 Gold Lion per Pass the Heinz, invece.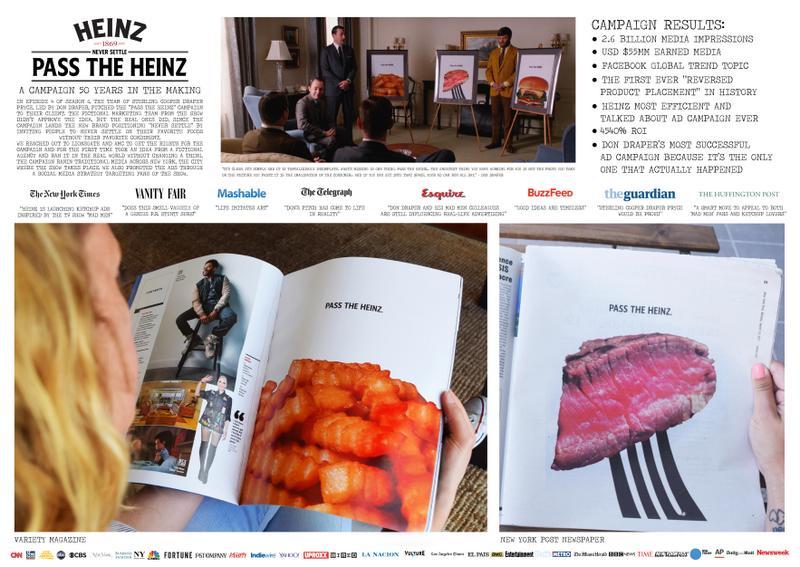 Promo & Activation
Corporate Social Responsibility / Grand Prix per Boost your voice, la campagna di 180LA per Boost Mobile che ha trasformato i propri centri in giro per gli States in cabine elettorali.
Direct
Direct / Grand Prix alla campagna Google Home of the Whopper, di Burger King sempre ideata da DAVID, che aveva generato qualche scompiglio in casa Big G e di cui vi avevamo già parlato qui.
Mobile
Mobile / Grand Prix per The Family Way, la campagna di Recruit Lifestyle Co., realizzata da DENTSU Y&R.
Design
Il Grand Prix di questa categoria va ad AP Thailand Public Company Limited, per la campagna The unusual Football Field.
Tra i Gold Lion un'altra delle campagne che avevamo già annunciato tra i favoriti: IKEA, con Cook this page.
Entertainment
Entertainment / Grand Prix a Santander Bank, per la campagna Beyond Money, ideata da McCann Spain.
Entertainment for Music / Grand Prix per Original is Never Finished, la campagna creata da Johannes Leonardo per Adidas Originals di cui vi avevamo già parlato nei mesi scorsi.
Media
Grand Prix per la categoria Media a Jet.com, con Innovating Saving, dall'agenzia R/GA.
Product Design
Per il Product Design il Grand Prix va quest'anno a Tigo Une, con la campagna Payphone Bank ideata da Grey Colombia.
Un Gold Lion per la campagna di lancio degli Spectacles di Snap Inc.
https://vimeo.com/191562099
Creative Effectivness
Creative Effectivness / Grand Prix per Van Gogh's Bedroom: let yourself in, la suggestiva creatività di Leo Burnett per l'Art Institute of Chicago.
Digital Craft
Digital Craft / Grand Prix a Real-Time Virtual Reality Experience for Björk's Notget dell'agenzia Analog, un incredibile video che suggestionato il mondo intero.
Film
Film Craft / Grand Prix per The Blaze - Territory, di Iconoclast.