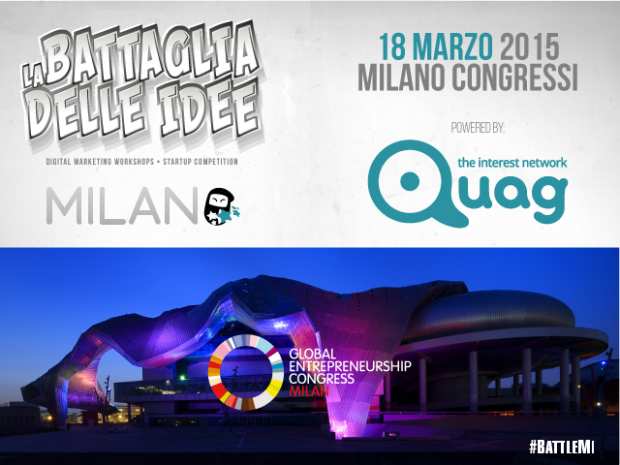 The annual rap-themed startup contest by Ninja Marketing and Ninja Academy wants you! On March 18 2015 at MiCo in Milano, The Battle of Ideas powered by Quag will return as the main event of the Global Entrepreneurship Congress, the international free event on innovative entrepreneurship.
More than 200 investors from 150 countries, and an audience of 2,000 people, opinion leaders and professionals are ready to hear you pitch your business idea, support it and reward it.
All you have to do to apply is to register you startup by March 10 on www.labattagliadelleidee.it and prepare your pitch in English!

Participation requirements
The competition is open to both Italian and international startups, with the characteristic of being early stage and preferably to have not yet received funding, or have been funded for a maximum amount of EUR 200K / 230K USD.
How to apply?
Entries may be submitted exclusively through the Contact Form on the website www.battagliadelleidee.it. We will ask you to describe your startup and explain how your idea can improve the world. Hurry up, the deadline for applications is  March 10, 2015.
The selection
Among the startups that have applied within March 10's deadline, Ninja Marketing and the Kauffman Foundation will select 12 finalists who will have the opportunity to pitch their startups at the BattleMI on March 18th on stage at the MiCo.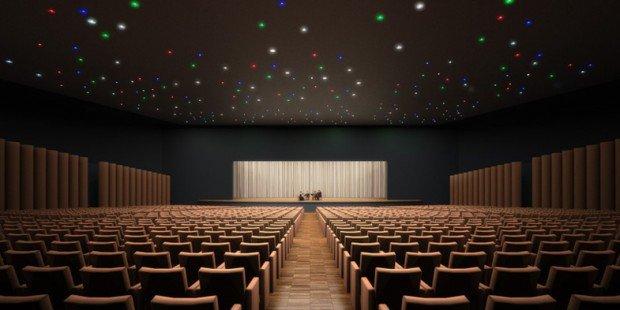 How does the BattleMI competition work?
The battle will be presented by the master of ceremony Kris Grove, the bubbling host from Radio105. The 12 startups will fight, one against the other, in a knockout challenge that involves different pitch rounds, lasting 3 minutes down to 30 seconds. A rap DJ will set the rhythm of the challenge.
There are 2 Award tracks: popular vote and jury vote. The audience's will vote and decide who goes through the next round and define the final winning idea, while the jury of experts will award the quality prize.

What do I win?
The winner takes home useful tools and prizes to develop the startup, offered by our partners: web hosting by OVH, a free workshop in Microsoft Italia's HQ, digital marketing training Ninja Academy, free social media consultancy by Viralbeat, premium email marketing platform MailUp, free SEO Strategy consultancy by Argoserv, 3 months of coworking space for 3 team members in Talent Garden, professional photobook for the team created by Direzione Ostinata.
Apply with your idea at #BattleMI!
Do you want to prove yourself and challenge other startups? Visit La Battaglia delle Idee and complete the Contact Form. Questions? Write at battle@ninjamarketing.it.